Request catalog
Here you will find a huge selection of top milling tools for plastic machining, graphite machining, hard machining, non-ferrous metal machining, dental machining and for engraving and deburring. We would be happy to reserve your personal copy.
Are you looking for a specific topic? Here you can download the chapters relevant to you.
Hufschmied Catalogues
Request by mail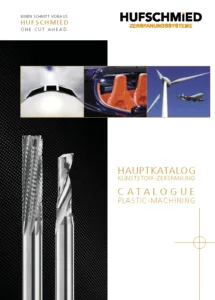 Request a printed version of the desired catalogue!