We think the whole processes. And optimize every detail.
It started with the machining of metal components. Today is Hufschmied the European specialist for machining. All conceivable materials are included Hufschmied Tools processed - from metals to plastics and fiber composite materials to graphite and ceramics. And with the name Hufschmied is now much more connected than milling and drilling tools: Im Hufschmied Engineering centers today focus on the entire manufacturing process. With partners from science and industry, we research the materials of tomorrow and develop innovations for components and their processing. At Hufschmied Consulting, we support customers from a wide variety of industries in integrating the new findings and processes in their production. With material and process-optimized solutions, we bring the highest precision, quality and economy into your processes. And contribute to securing their competitiveness in the long term.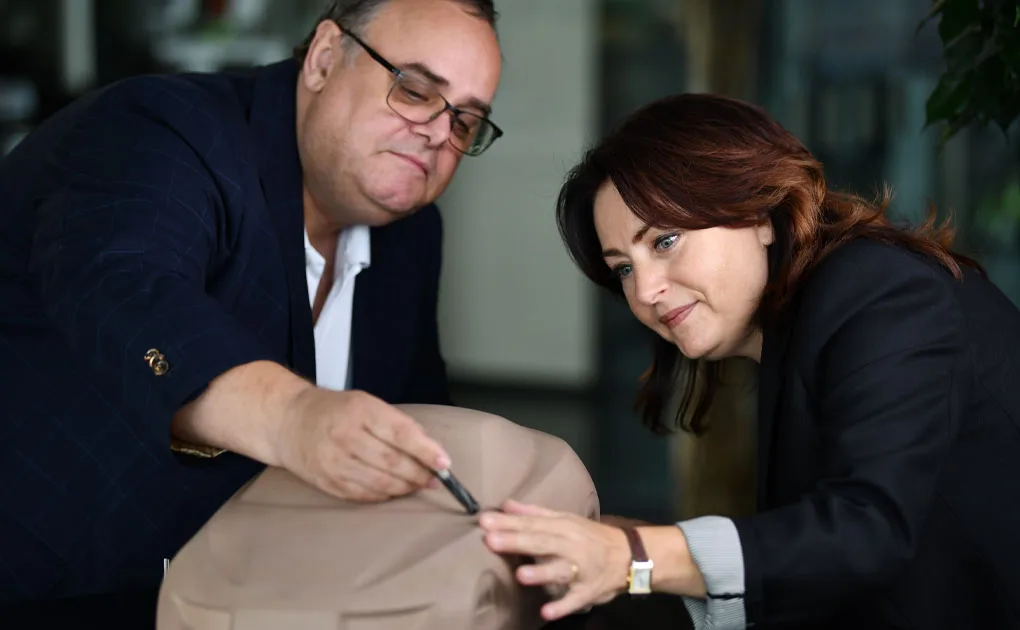 QUALITY STRATEGY – Only perfect is really good. The excellent ones Hufschmied Solutions
Our goal is satisfied customers who value us as partners. Every employee contributes to this Hufschmied a. Both in terms of the quality of our products and our service, we are committed to finding the optimal solution for our customers every day. We have already received several awards for this.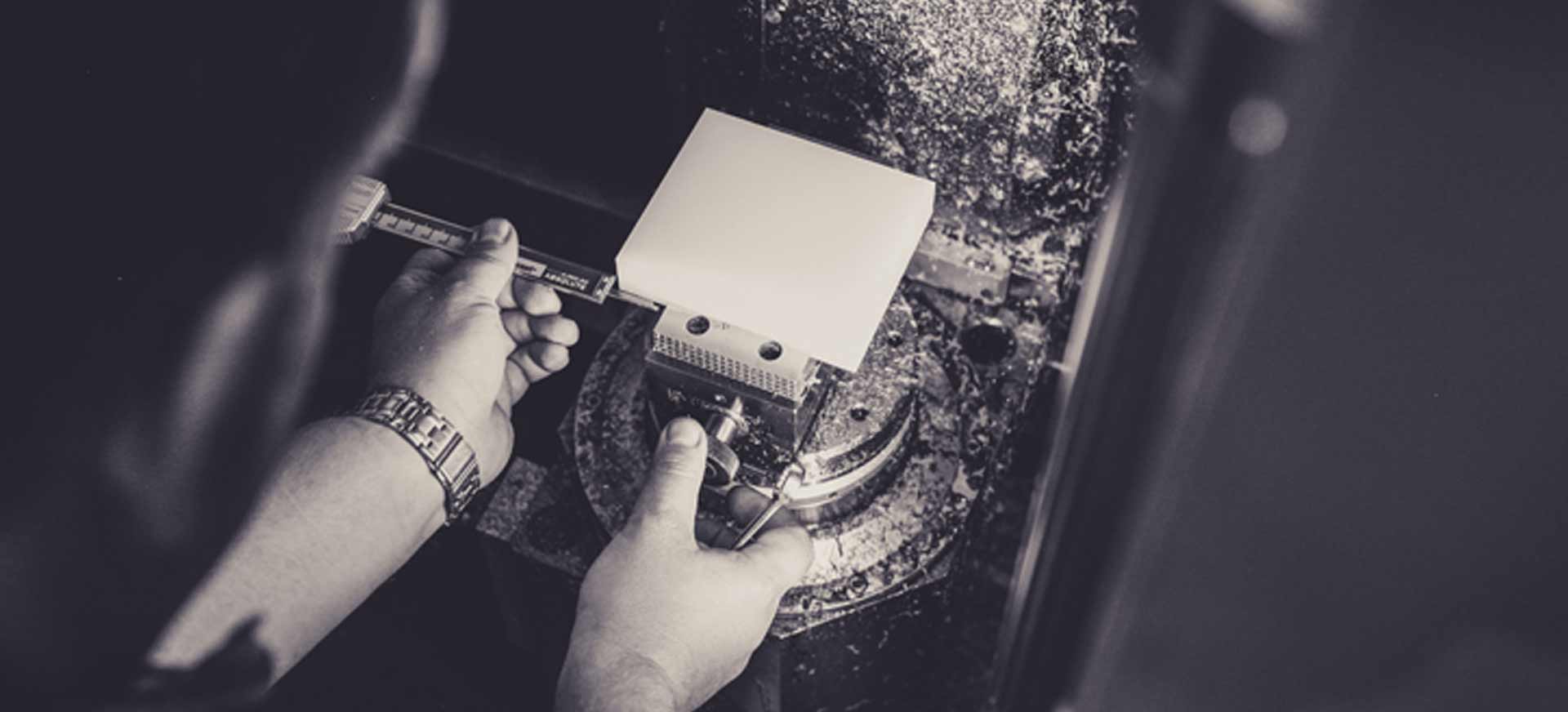 Hufschmied Zerspansystems GmbH receives the research seal "Innovation through research".
Education, Science, Innovation. These are aspects that the Stifterverband has been honoring with the "Innovation through Research" seal since 2014. The seal also stands for the special responsibility that companies assume for the state and society. There are over 3 million companies in Germany. Nevertheless, the proportion of companies that are actively involved in research is less than one percent. That is why the Stifterverband, as one of the largest private science sponsors in Germany, supports innovative companies. The association is an initiative of various foundations and companies that are committed to networking, advice and funding in the areas of education, science and innovation. In the annual investigations commissioned by the Federal Ministry of Education and Research, he examines, among other things, which companies invest particularly in research and development and what effects this has on Germany's future viability. The company's commitment Hufschmied in the field of innovation was awarded the "Innovation through Research" seal by the Stifterverband.
Grand Prix of the middle class
Also in 2020 Hufschmied Zerspansystems GmbH again awarded for the jury stage of the competition Grand Prize for medium-sized companies. We are very happy about it!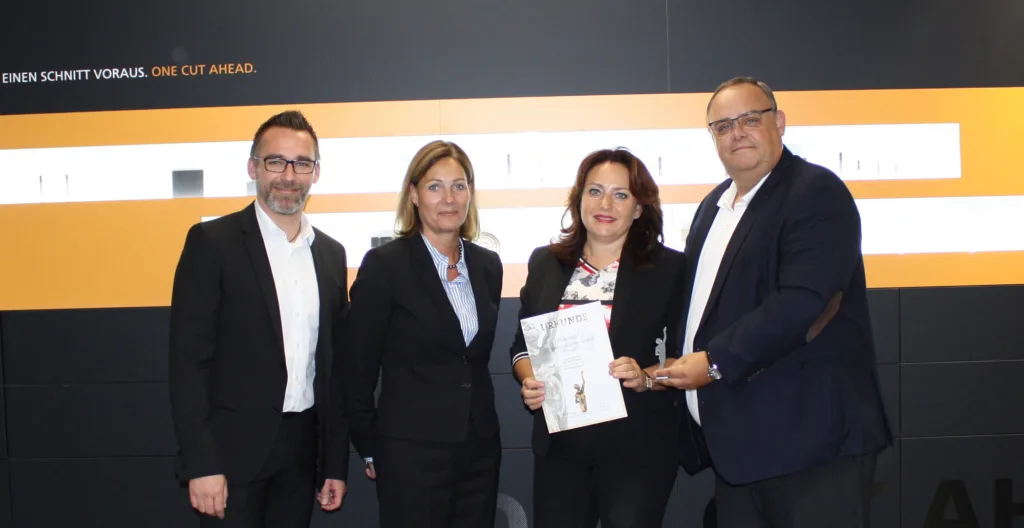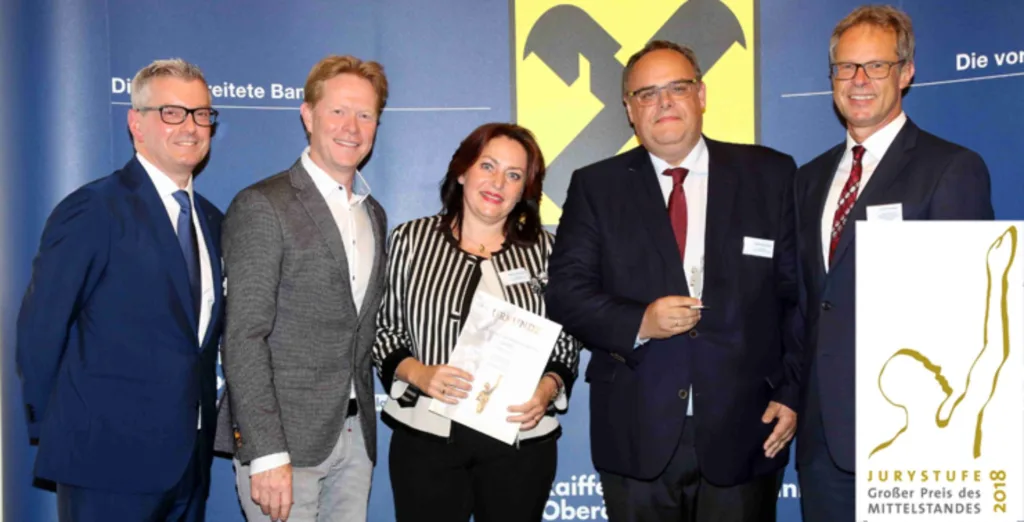 Digital twin boosted quality
With the production year 2021 starts at Hufschmied using the "digital twin" to consolidate quality and uncover weaknesses. With the QR code that every single tool has from the production year 2021, it is possible to clearly trace every process step in production, from the receipt of the substrate material to the grinding of the tool and the coating, in order to detect anomalies or deviations even before the tool is delivered to recognize and discard. This also helps to find and eliminate weak points in terms of accuracy, surface and cutting edge quality very quickly and thus helps us to improve our processes much more quickly. For us, this is a very big step towards 100% delivered and documented quality - even if the 100% manufactured quality has not yet been fully achieved.
RESEARCH – Networked with teaching & research. For your success in practice
Hufschmied is a member of numerous networks of top companies and research institutions and benefits from the bundled expertise in Bavaria as a technology location. In addition, we can look back on a long and steady cooperation with leading CAD/CAM manufacturers as well as a large network with industry associations, universities and mechanical engineers. In constant exchange about developments and innovations, we work on the technologies of the future.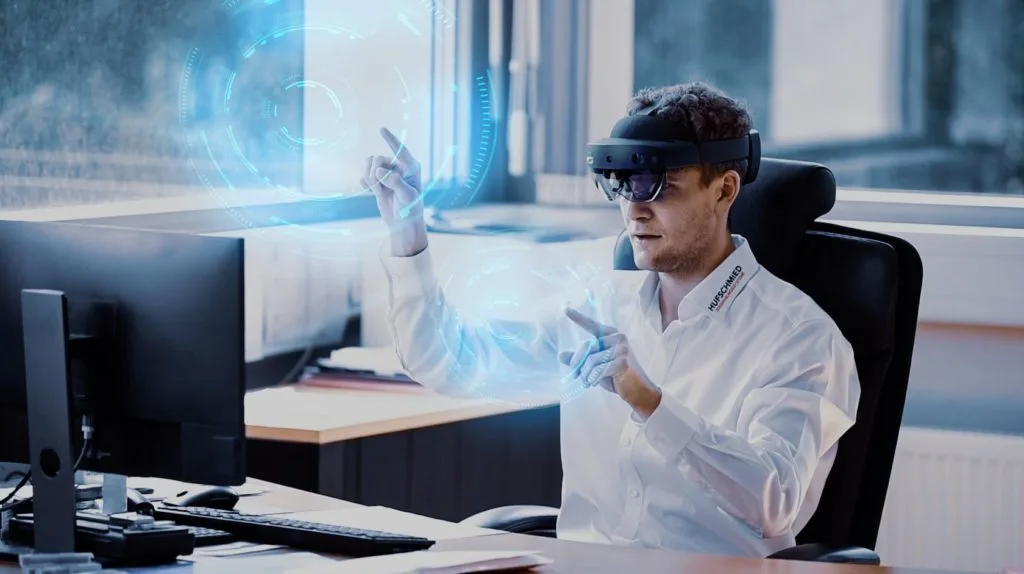 In doing so, we use the in-house expertise networked with many universities and colleges from a wide variety of fields, materials science, mechanical engineering, electrical engineering and information technology, to make our machining processes future-proof and also digital, to use the latest developments in materials technology for us as a to make tool manufacturers usable. That is why we always have the right geometries for new material developments, such as hybrid materials, at hand so that we can provide developers of new components with the right machining solutions as early as possible. Thanks to the cooperation with leading CAD/CAM manufacturers, we are also able to make innovative processes, such as three-dimensional ultrasonic cutting, quickly and easily usable for many users. Short distances from application technology to engineering to development ensure very high and rapid innovative strength and innovative ability.
ENGINEERING CENTER BOBINGEN – Your profit center
Standard tools and processes have narrow limitations. If you want to machine modern materials more gently and at the same time faster, more precisely and with fewer processing steps, you need material-optimized tools and processes. In order to be able to use all the adjusting screws, we have created our own competence center: our engineering center in Bobingen. Here we have not only brought together our high-quality engineering tools, measuring devices and experienced specialists. We also have many machine tools in use in the Engineering Center in order to be able to reproduce, analyze and optimize all the important parameters from our customers' processes. The goals: shorter throughput times, better results, lower costs. And that without having to intervene directly in the ongoing processing at our customers.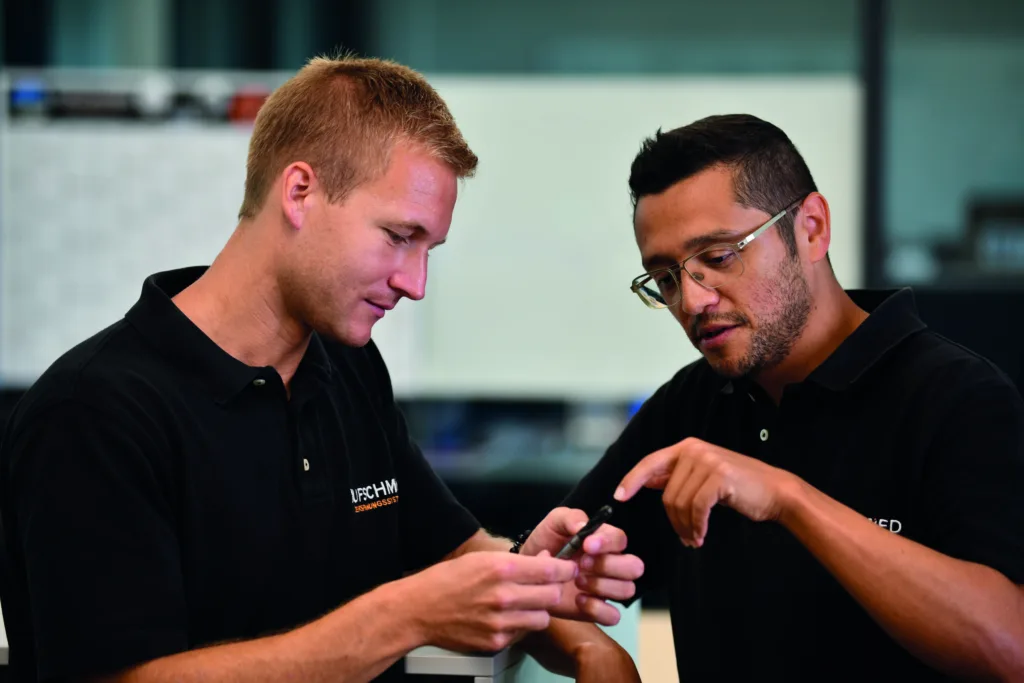 Three steps to optimized tools and processes
Using a structured, proven engineering process, we raise your processes to a new level.
Processes - analyze, project & improve in a targeted manner.