Head Office Bobingen
precision tools and processes. Engineered and made in Germany
For 30 years we have been working on the development and manufacture of process-optimised, material-related tools - with success: We are the leading manufacturer of material-optimized tools in Europe.
With our know-how and experience, we support our customers in reducing their production costs and minimizing the need for post-processing. You too can benefit from the high-end technology of our products manufactured in Germany.
Our engineering center is also located here, where we can also produce prototypes and pilot series on behalf of our customers. We also use the engineering center to demonstrate and train our customers live in our innovative machining processes and to further optimize these processes.
Everything according to the motto: One Cut Ahead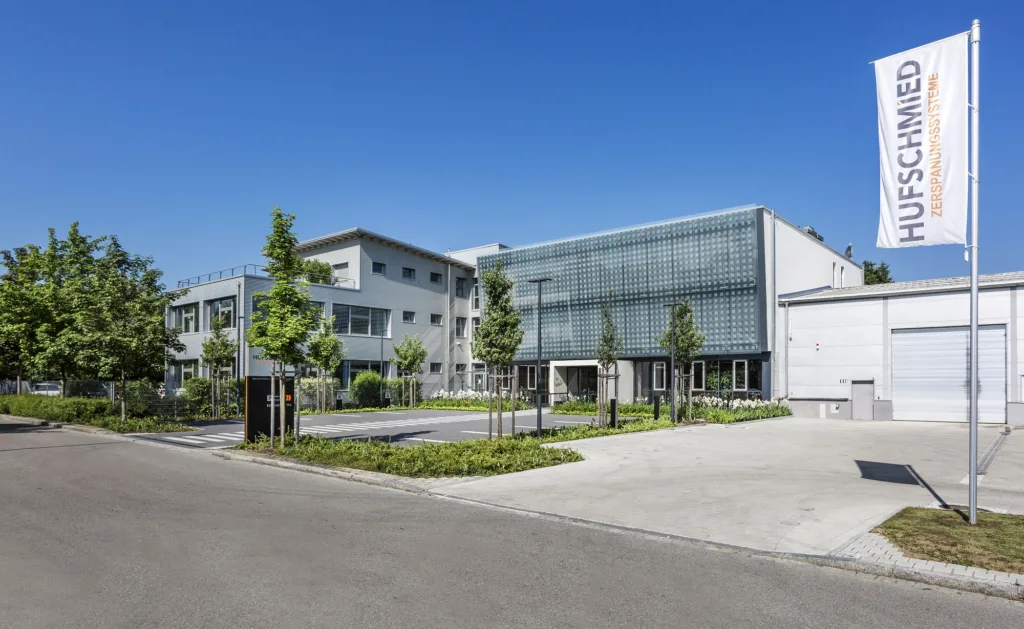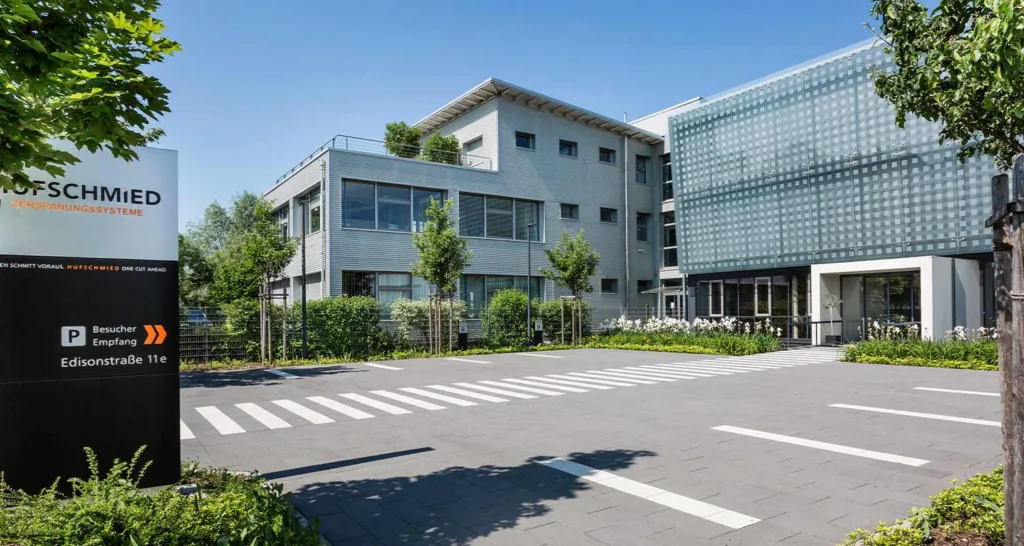 Production site in Winterlingen
Swabian workmanship that is in demand worldwide
Hufschmied Zerspanungssysteme is a medium-sized, owner-managed company whose customers are among the international giants of the high-tech industry. From Airbus to Audi, BMW, Mercedes or Porsche to model, tool and mold making to medical and dental technology - premium manufacturers and international market leaders rely on material-optimized tools from when processing new materials Hufschmied.
Our process-optimizing tools have been manufactured in Winterlingen, in the heart of the Swabian Alb, since 2007.
The efficient design of our digitized, networked processes and products along the entire value chain enables us to respond flexibly and independently to the wishes of our customers.
We build on the know-how and commitment of our highly qualified employees and offer our customers the highest quality and maximum reliability of our system solutions for the performance of our products.
An important focus is on the extensive program for the qualification and training of our employees, with which we guarantee the highest quality standards for our products.
Future-oriented and interesting jobs, extensive opportunities for further training and modern working conditions in a family and yet global environment are some of the opportunities that we offer our employees.